ENT Hospitals in Hyderabad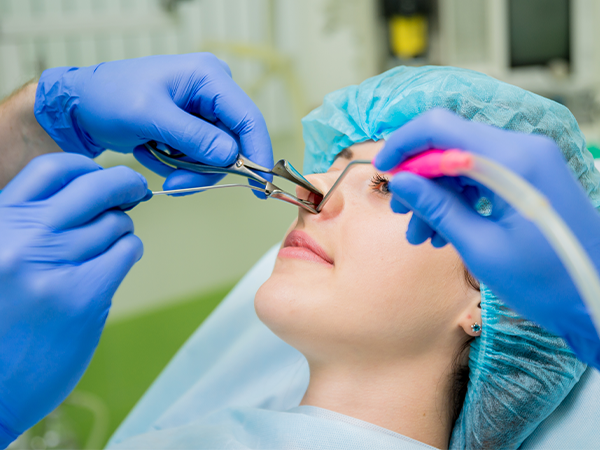 The Department of ENT in Holistic Hospital is committed to providing specialized treatments and excellent comprehensive care to our patients. The Department of ENT is well equipped with State of ART lab facilities and an Experienced Clinical Team. Otolaryngologists are physicians trained in the medical and surgical management and treatment of patients with diseases and disorders of the ear, nose, throat (ENT), and related structures of the head and neck. Book your online session with our experienced team in this top ENT Hospital in Hyderabad.

Otorhinolaryngology (Otolaryngology) is the area of medicine that deals with disorders and conditions of the ear, nose, and throat (ENT) region, and related areas of the head and neck. Doctors who specialize in this area are called otorhinolaryngologists, otolaryngologists, ENT doctors, ENT surgeons, or head and neck surgeons. Patients seek treatment from an otorhinolaryngologist for diseases of the ear, nose, or throat and for the management of cancers of the head and neck. Meet our ENT Doctor in Hyderabad and seek treatment to get well.

SEVEN AREAS OF EXPERTISE IN THE FIELD OF OTOLARYNGOLOGY:
Allergy: Treatment by medication, immunotherapy (allergy shots), and/or avoidance of pollen, dust, mold, food, and other sensitivities that affect the ear, nose, and throat.
Facial Plastic and Reconstructive Surgery: Cosmetic, Functional, and Reconstructive Surgical Treatment of Abnormalities of the face and neck and ear.
Head and Neck: Cancerous and noncancerous tumors in the head and neck (nose/sinuses, mouth, throat, voice box, and upper esophagus), including the thyroid and parathyroid.
Laryngology: Disorders of the throat, including voice and swallowing problems.
Otology/Neurotology: Diseases of the ear, including trauma (injury), infection, benign tumors, and nerve pathway disorders, which affect hearing and balance.
Pediatric Otolaryngology: Diseases in children with special ENT problems including birth defects of the head and neck and developmental delays.
Rhinology: Disorders of the nose and sinuses.